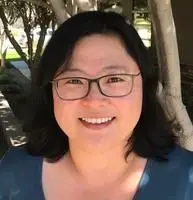 Maureen Keaveny, Ph.D.
Licensed Psychologist in the State of Arizona
Ph.D. in Counseling Psychology from Arizona State University
Advanced Training in EMDR, CBT-I, Acceptance and Commitment Therapy, and Hypnosis, Somatic Experiencing
Specialty Areas: Health Psychology, Trauma Therapy, Aging Related Issues
Maureen Keave ny, Ph.D. is a licensed psychologist specializing in individual and group therapy for adults across the lifespan. With over 7 years experience, Dr. Keaveny has a long interest in working with clients with acute and chronic health problems, survivors of trauma and abuse, and individuals facing the challenges of anxiety or depression. In addition, Dr. Keaveny has special research and clinical interests related to older clients and age-related concerns. Dr. Keaveny's clientele have included veterans, patients in medical settings, and individuals with disabilities.
Dr. Keaveny has presented at National conferences and to general audiences speaking on the topics of aging, older adult health and well-being, caregiver distress and interventions, interprofessional health teams, and therapeutic training needs. Dr. Keaveny has also been an adjunct instructor in psychology at local community colleges in the Phoenix metropolitan area and an invited lecturer at Arizona State University.
Dr. Keaveny's therapeutic approach is based on an integrative orientation that is grounded in evidence-based therapies. In addition to cognitive-behavioral and interpersonal techniques, Dr. Keaveny has specialized training in trauma-focused therapies in Somatic Experiencing and EMDR, as well as in mindfulness-based therapeutic interventions. Her goal is to provide support and practical feedback to help clients effectively address personal life challenges. She integrates complementary methodologies and techniques to offer a highly personalized approach tailored to each client. With compassion and understanding, she works with each individual to help them build on their strengths and attain the personal growth they are committed to accomplishing.